La promesse éducative
d'Union School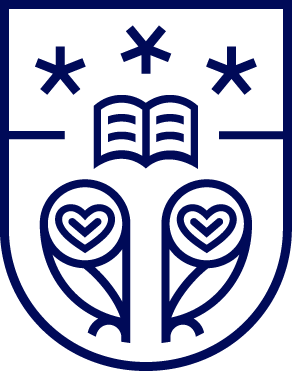 High Quality Teaching & Learning
At Union School our staff are committed to providing a high quality teaching & learning environment. We have high expectations of all our teachers and for all our students. These expectations include the planning and delivery of high quality teaching and learning experiences. We aim to develop a strong culture of success and high achievement in all our classes and throughout the school community.

As educators, we will strive to be successful, self-directed and collaborative learners who model the qualities desired in our students. We will be creative, critical, collaborative and reflective thinkers who display successful habits of mind and act ethically at all times.
As staff, we will :

Be lifelong learners who :
• Develop a deep subject and pedagogical understanding of teaching and learning to inform best practice
• Participate in meaningful professional and personal development which guides our practice
• Work collaboratively to develop, deliver, evaluate and provide informed feedback on learning

Establish an environment for high quality learning by :
• Developing ethical and respectful relationships where collaboration is encouraged
• Creating a culture of high expectations and self-direction for all learners
• Creating a safe learning environment where all learners are supported, encouraged and challenged

Develop expert learners through :
• The explicit teaching of skills, habits and knowledge needed for highly successful learning
• Fostering deep understanding of intellectually challenging and significant learning
• Using dialogue and rigorous involvement in complex tasks

Personalise and connect learning by :
• Building on and valuing all learners' understanding
• Using authentic learning activities to facilitate, assess, provide feedback and report on learning
• Creating individual significance and meaning in learning experiences
Visitors to our learning spaces should expect to see
Learners who understand the purpose and required outcomes of their learning and can clearly articulate this.
Learners working individually, collectively and/or collaboratively to achieve shared objectives.
Learners engaged in authentic learning of real world significance that is being assessed using varied high quality and authentic methods/tools.
Learners having regular opportunities to construct, consolidate and reflect on their learning.
Learners engaged in collaborative or self-directed learning opportunities facilitated by purposeful staff design, utilising fully integrated ICT resources that enhance and facilitate learning outcomes.
Learning being personalised and made relevant for all learners, differentiated where needed to ensure learners are engaged and working to achieve the best they can.
Learners engaged in challenging activities appropriate to their level, especially the more able.
Frequent formative feedback being provided by self-review, peers, teachers or others, with data being used to inform, and improve, future learning and achievement.
Staff collaborating on the preparation, delivery and evaluation of learning and moderating student work to assess learning and identify areas of improvement and required intervention.
Staff in rigorous discussion of significant learning matters to improve and inform best practice including professional observation/reflection and peer/self-evaluation of teaching and learning practices.
Ian Tysoe,
Head Teacher