From the founding team to our Board of Experts : the same educational ideal
The founding team - Four women, one vision
No less than four women make up our founding team. What brought them together? They are firm believers in the virtues of bilingualism and share a common dream: to offer children a school that exudes confidence, kindness and the joy of learning.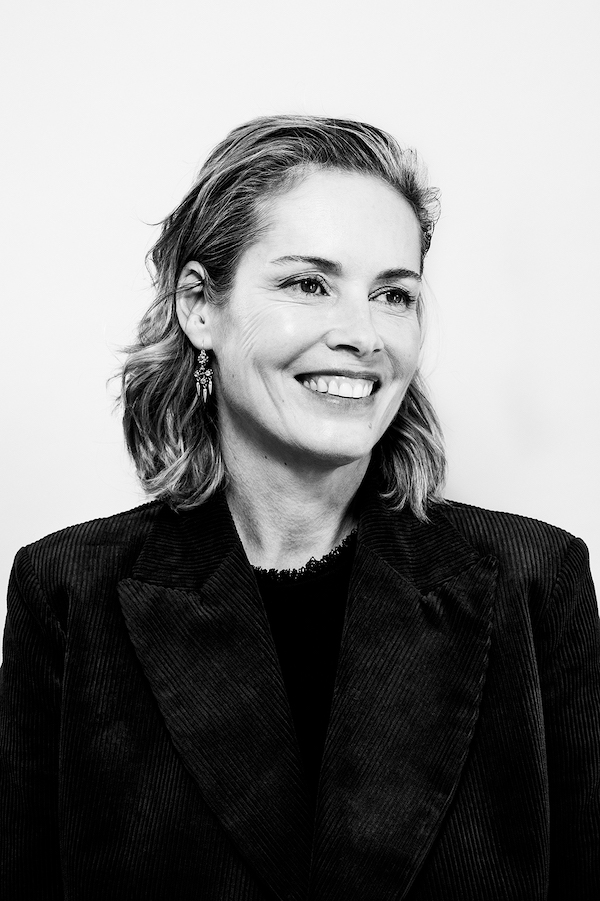 Barbara de Baudry d'Asson
Founder
Barbara is 48 years old and has 3 sons. She was born of a Danish mother and a French father.
After her French baccalauréat and studies of literature at the Lycée Henri IV, she graduated with a Master of Tax and Business Law from the University of Panthéon-Assas.
She practiced as a French lawyer for 23 years, of which 12 years at Linklaters. Barbara's longtime passion for education, child psychology and neurosciences has led her to create Union School.
Her three sons (11, 13 and 15 years old) are bilingual.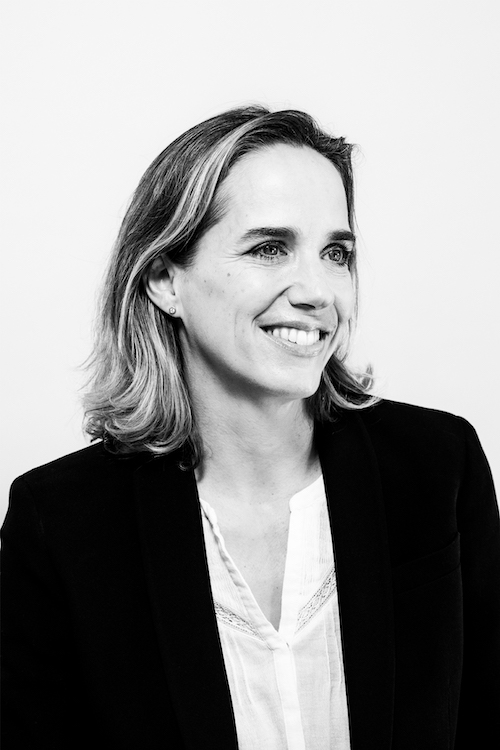 Barbara Labouret
Recruitment & Relations avec le UK
Barbara, a German national, is 48 years old and has five children.
She has graduated from Business Administration at the University of Passau and has completed a Master at the London School of Economics. After having worked in the finance industry in London, Barbara started her own business producing silk garments in Asia.
During more than 20 years in London Barbara has been very involved in the education of her five trilingual children. She has gained profound insight in the specificities of English, bilingual and French education. In 2018 Barbara relocated to Paris.
At Union School, Barbara is in charge of recruiting both the Head Teacher and the team of teachers. She is further marketing Union School in the UK.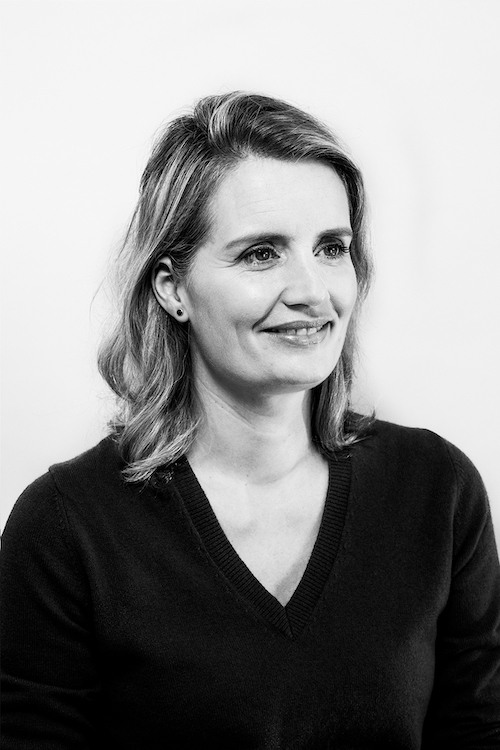 Marguerite de Laboulaye
Board of Experts
Marguerite is 43 years old and has 3 children.
She is a graduate of Sciences Po. After starting her career in the TV industry, Marguerite pursued new studies and became a clinical psychologist and family therapist. She worked for 4 years at the public hospital (APHP) in the teenagers' psychiatric department. Today Marguerite is a sole practitioner specializing in teenager and family difficulties.
She also devotes part of her time to training nurses, educators and students at the Paris Diderot University. Recently she started a university degree in neurosciences and education at the University of Paris Descartes.
At Union School, Marguerite is in charge of establishing the Board of Experts. She engages highly reputed specialists in education, dyslexia, bilingualism and neurosciences, who will share their experience and findings with Union School.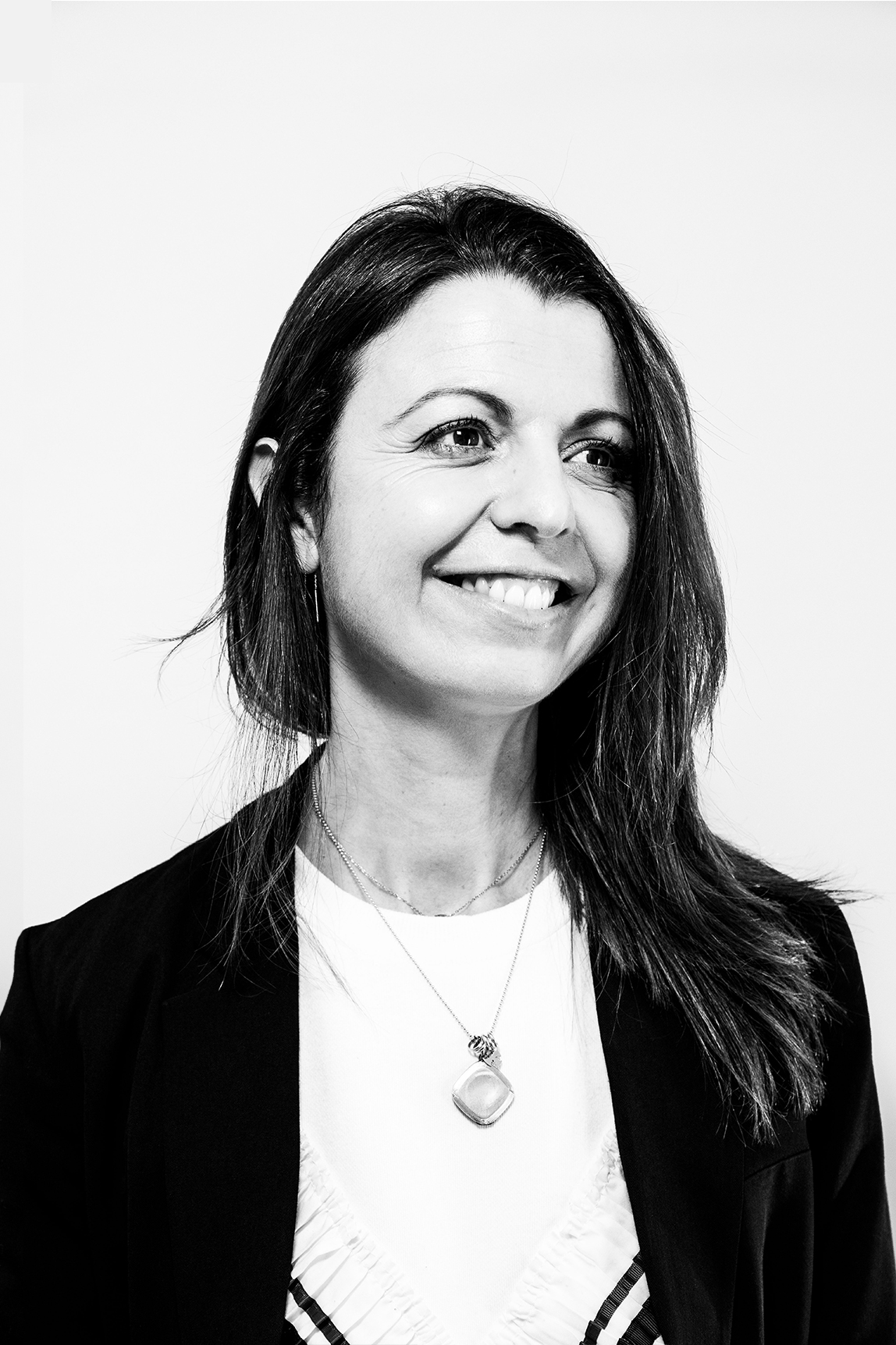 Anne-Sophie de Monès
Solidarity & Eco-responsibility Partnerships
Anne-Sophie is 46 years old and has 4 children.
She started her career working for the marketing department of Disney US and French Parks for more than ten years. Since 2008, Anne-Sophie has been working as a journalist at One Heart, a digital agency specialising in solidarity for the community and eco-responsibility communication.
At Union School, Anne-Sophie is in charge of implementing eco-responsible behaviour and putting in place partnerships with associations involved in solidarity for the community and eco-responsibility.
The Head Teacher of Union School - Experience at the service of Excellence
It was with great enthusiasm that we chose Ian to run the school. He brings together all the qualities that we value at Union School : an impressive track record in prestigious international schools, an incredibly open minded spirit, an attentive ear, an insatiable curiosity and the art of taking up any challenge. The children love him and so do we.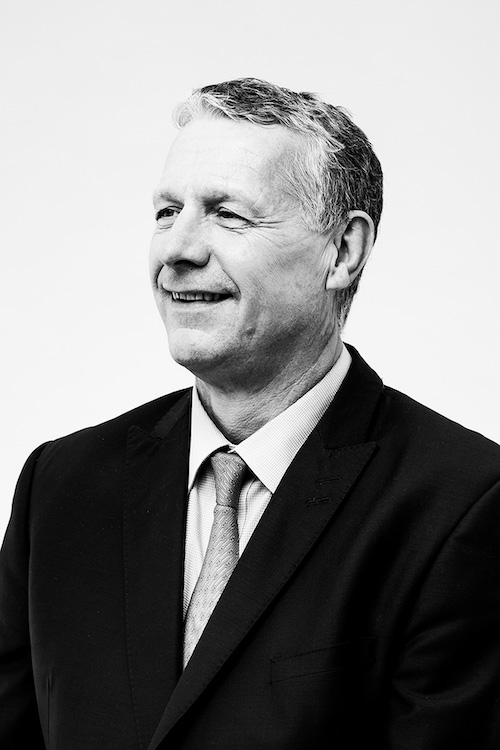 Ian Tysoe
Head Teacher
Ian is a British national. He is fully bilingual (English-French). He has over 35 years of experience in education and 3 grown children.
Throughout his career primarily in the UK and Switzerland, Ian has been at the helm of several schools.
Ian began his career as a teacher of mathematics in the UK at Reading Bluecoat School
At thirty-two he was appointed Headmaster of Buckswood Grange School where he founded the Early Years section of the school Following the birth of his first child he took up the post of Head of Mathematics at Holmewood House Prep School in Kent.
In 1996 he moved to Aiglon College in Switzerland where he was Senior House Master and Assistant Deputy Head. It was during this time, that along with adding twins to his family, he met many personal outdoor challenges such as mountain climbing, expeditioning and skiing.
He returned to the UK as Head of the renowned Cottesmore Prep School, which has recently been awarded 'Boarding School of the year 2019' at the prestigious national Tes (Times Educational Supplement) Independent Schools Awards and more recently has been awarded Prep School of the Year 2020 at the Tatler School Awards. During Ian's tenure, he upgraded the boarding facilities and is particularly proud of both the outstanding ISI report the school received in February 2008 and the record number of Senior School scholarships awarded to pupils during his time. He also trained as an Ofsted (BSPI) and an ISI Inspector.
In 2008 he was appointed as Director of Boarding and IB Maths teacher at Collège Alpin Beau Soleil, Switzerland, later to become Vice-Principal with particular responsibility for pastoral welfare and student discipline. It was here that he gained an understanding of the French National Curriculum. A personal achievement at this time was climbing Kilimanjaro.
From 2014, as Principal of St. George's International School, Montreux he worked particularly hard on improving communication and links with parents. While there, he was also Executive Head of Ecole Riviera a billingual primary school also in Montreux, working closely with the Head and senior leadership team.
His commitment to school, especially the pupils, is paramount to him. He has a reputation for working hard to achieve the best for everyone. He enjoys music; playing violin, guitar and saxophone. Other interests include chess, cooking and skiing. He is an approachable, adaptable and effective leader. Today, Ian works closely with the Founding team of Union School sharing his vast experience.
At Union School, we are very happy and proud to welcome him as Head Teacher.
The LaPsyDÉ and our Board of Experts - A partnership of ideas
To keep up with the world, to miss nothing of the scientific and pedagogical advances, to make sure that everyone overcomes all obstacles with joy : we are not alone. Our Board of Experts – made up of practitioners and emeritus researchers – accompanies us on a daily basis. We work hand in hand with the LaPsyDÉ, a number of specialists in bilingualism, as well as many other specialists in education and early childhood.
LaPsyDÉ – CNRS – La Sorbonne
LaPsyDÉ – Laboratory of Developmental Psychology and Child Education
The LaPsyDÉ (Laboratory of Developmental Psychology and Child Education) is the first French laboratory of scientific psychology. It was created in 1889 and was at the time directed by Alfred Binet, inventor of the tests so-called intelligence or psychometrics.
Today, its researchers continue to carry out innovative research on the cognitive and social development of pupils, from kindergarten to university, in connection with fundamental learning and skills to be acquired throughout schooling: reading, writing, arithmetic, thinking or reasoning and respect for others.
At the crossroads of child psychology, pedagogy and brain imaging, the Laboratory is known worldwide for its theory of cognitive inhibition in learning.
Its researchers also collaborate in the creation of books for children to explain in a simple way how their brains work, and develop tools for teachers, educators and psychologists that allow them to
develop children's concentration, flexibility of reasoning and creativity.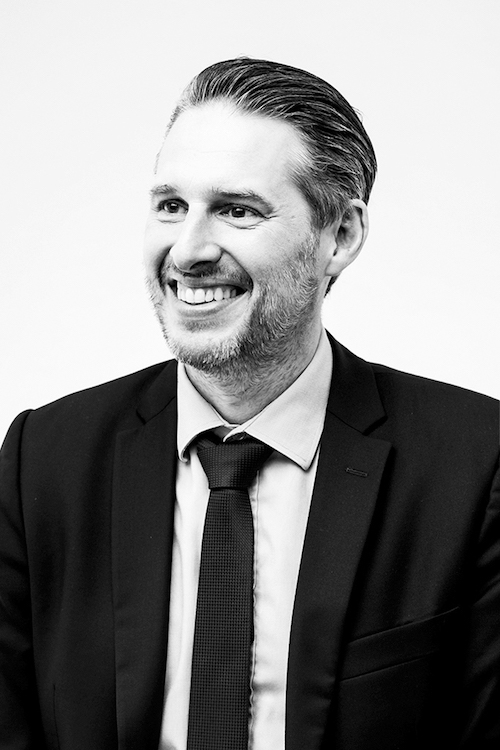 Grégoire Borst
Director of the LaPsyDÉ. Professor of developmental psychology and cognitive neuroscience of education
Grégoire is Professor of Developmental Psychology and Cognitive Neuroscience of Education and Director of the Laboratory of Developmental Psychology and Child Education (CNRS).
He obtained a PhD in 2005 at the Université Paris Sud.
In 2010, after 4 years of post-doctoral studies at Harvard University, Grégoire Borst joined the LaPsyDÉ.
His research focuses on the role of high-level cognitive functions (metacognition, planning, resistance to automatisms, emotional regulation) in cognitive and socio-emotional development and school learning in children, adolescents and young adults by combining behavioral and neuroimaging approaches (EEG, NIRS, MRI). Author of more than 70 scientific articles, Grégoire has also published various pedagogical works (i.e. Le cerveau et les apprentissages) as much as books for the general public (i.e. Moncerveau - Questions/Réponses).
Grégoire works in close collaboration with all those involved in education.
He is a senior member of the International Bureau of Education (IBE - UNESCO), junior member of the Institut Universitaire de France (IUF), member of the youth committee of the Conseil Supérieur de l'Audiovisuel (CSA), member of the steering committee of the federation of innovative public schools (fespi) - DRDIE Ministère de l'Education Nationale, member of the board of directors and the scientific council of the GIS REEFOR - INSPÉ de Paris, member of the CoNRS - section 26.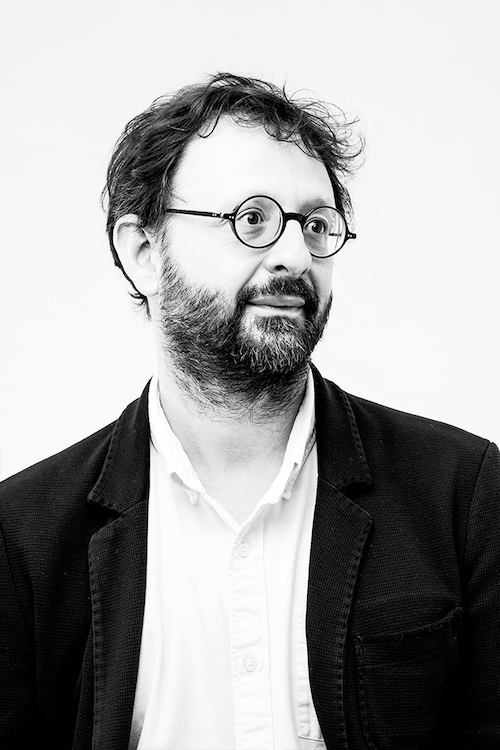 Arnaud Cachia
Professor of developmental cognitive neuroscience
Arnaud is Professor of Developmental Cognitive Neuroscience at Université Paris Descartes (University of Paris), member of the Institut Universitaire de France and researcher in the laboratory of Developmental Psychology and Child Education (CNRS, Sorbonne, Paris). He is also coordinator of the University Diploma (DU) 'Neuroeducation' of the Université Paris Descartes.
Arnaud completed his PhD in science on the anatomy and development of the brain at the Frédéric Joliot Hospital Service (CEA, Orsay) from 2000 to 2003 with a research residency at the Montreal Neurological Institute (MNI, McGill University, Montreal) in 2003. Subsequently he was a postdoctoral fellow and 'INSERM Young Investigator' in the 'Imaging and Psychiatry' Unit (INSERM, Maison des Adolescents, Paris). In 2009 he became a contract investigator at the 'Centre de Psychiatrie et Neurosciences' (INSERM, Hôpital Sainte-Anne, Paris) before joining the Université Paris Descartes in 2011.
Arnaud's research aims to decipher the neurodevelopmental bases of cognition. He is interested in the interactions between early constraints (fetal brain development genetic factors) and late neuroplasticity mechanisms in children and adolescents on normal (learning) and pathological (psychiatric disorders) cognitive development. All his work uses a gene-brain-behaviour approach integrating the different levels of the living being.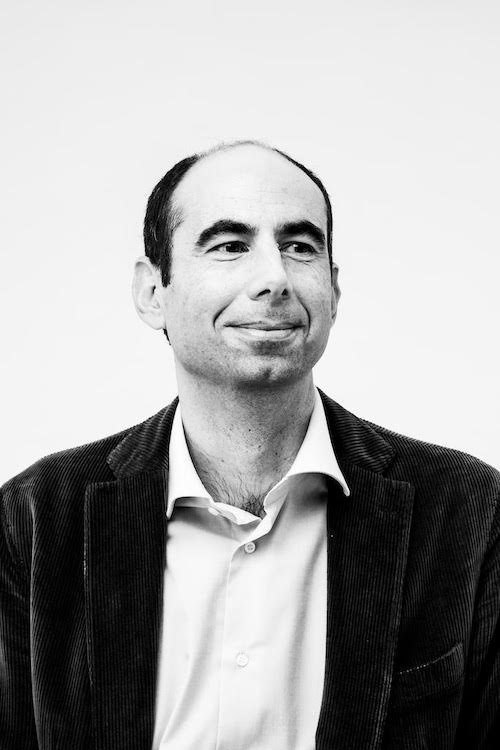 Charles-Édouard Levillain
Historian and Anglicist
An historian and English specialist, Charles-Édouard Levillain is Professor at the University of Paris, where he teaches Modern and Contemporary British History. He was Vice-President for International Relations at the University of Paris in 2020. Charles-Édouard's research work focuses both on Anglo-Dutch relations in the 17th century and the historical work of Churchill. He published a novel with Editions-Stock in 1995 and is currently working on a historical book set in the 1930s.
Charles-Édouard spent 23 years abroad, in six different countries. He is therefore particularly sensitive to the challenges that expatriation can represent for children and adults alike. Raised in both the French and British systems, Charles-Édouard is a sports and classical music enthusiast and passionate about education.
Charles-Edouard graduated from Ecole Normale Superieure and Science Po. He acquired the highest qualifications for English language teaching and speaks seven languages.
Union School in good hands - our everyday magician​
A school of excellence is also one where everything works perfectly, down to the smallest details of everyday life. Thanks to Katia, information flows, events are organized, logistics never fail and parents have all their questions answered.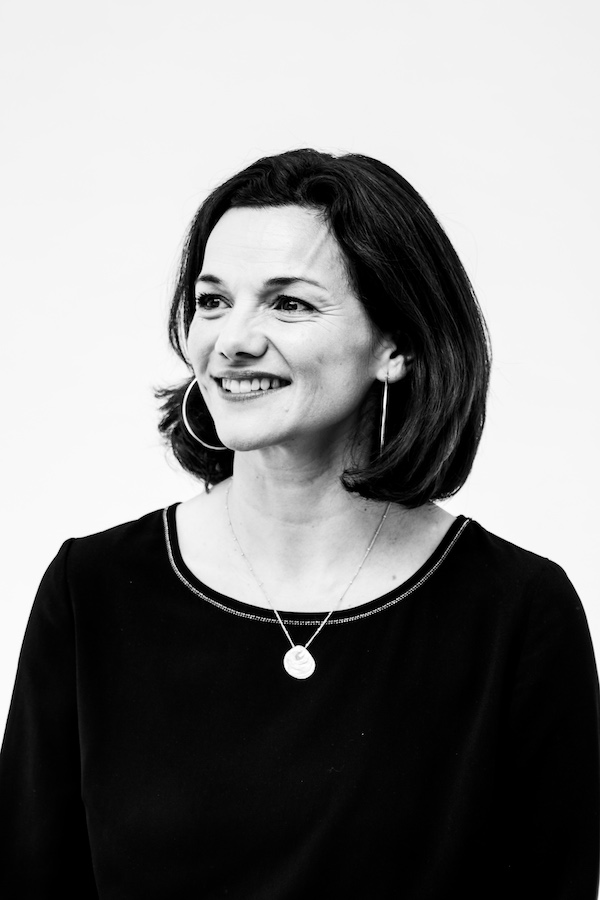 Katia de Ita
School manager
Mexican, Katia is 46 years old and has 2 children.
A dancer at heart and a translator by profession, Katia has always been committed to working in the field of transmission with the youngest. Upon arriving in Paris in 1995, Katia first learned French and studied at the University of Paris VII until she obtained a Master's degree in specialized translation. She then worked for several years in the field of computer science.
After becoming a mother, Katia devoted herself to her children's education and thus discovered the French educational system.
At Union School, Katia is key.
Alongside our Head Teacher and founder, she ensures the management and smooth running of the school.